Mai Chau Ecolodge

The window to Mai Chau
MAI CHAU TOURS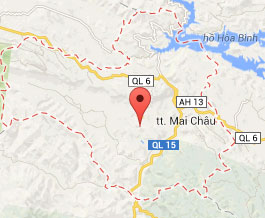 Ecolodge: A New Direction for Tourism
Posted date: 9/27/2018 9:36:37 AM
Have you ever heard of an Ecolodge?
Surely, you are curious. What is an Ecolodge?
In today's society, we hold ourselves to high standards. We focus on creating better futures for ourselves and our environment. The fabrics of nature, such as organic food, carpentry materials, and clean energy, are becoming increasingly sought after. With this trend, tourism is going green, too.
Rather than lying on the beach and strolling through markets in a noisy city, why not take a vacation that is relaxing, and ecologically conscience?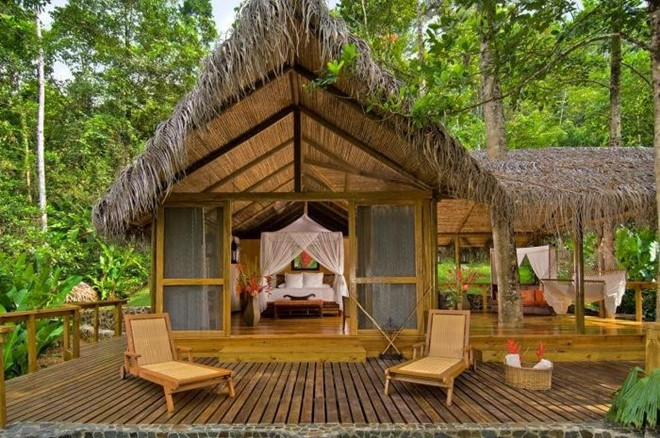 Ecotourism provides sustainable travel. Accommodations and activities work to protect the environment and maintain a healthy and happy life for local residents. If you are interested in a trip that is close to nature and supports local communities and the environment, you can experience what Ecolodge truly means.
Simply put, Ecolodge is an accommodation establishment, which respects the philosophies of ecotourism. Operating like any hotel or resort, Ecolodge is clearly distinguished through its commitment to four core values: closeness to nature, environmental protection, culture preservation and responsible tourism
1. Closeness to Nature
The journey began by scouting the perfect location. Priority went to places that are separated from urban cities, have good terrain with varied elevation, and are accompanied by open space, fields or rivers.
Surrounded by nature and secluded from artificial skylines, Ecolodge is then built with specific architectural guidelines. The design must compliment the environment, its history, its resources and its aesthetic. With the background of the natural landscape, all elements of construction work towards a cohesive harmony.
An Ecolodge is built from sustainable natural resources. Both exterior and interior building materials are processed manually to assure the standards of luxury accommodations and superior service, while guaranteeing that guest are amongst nature throughout their visit.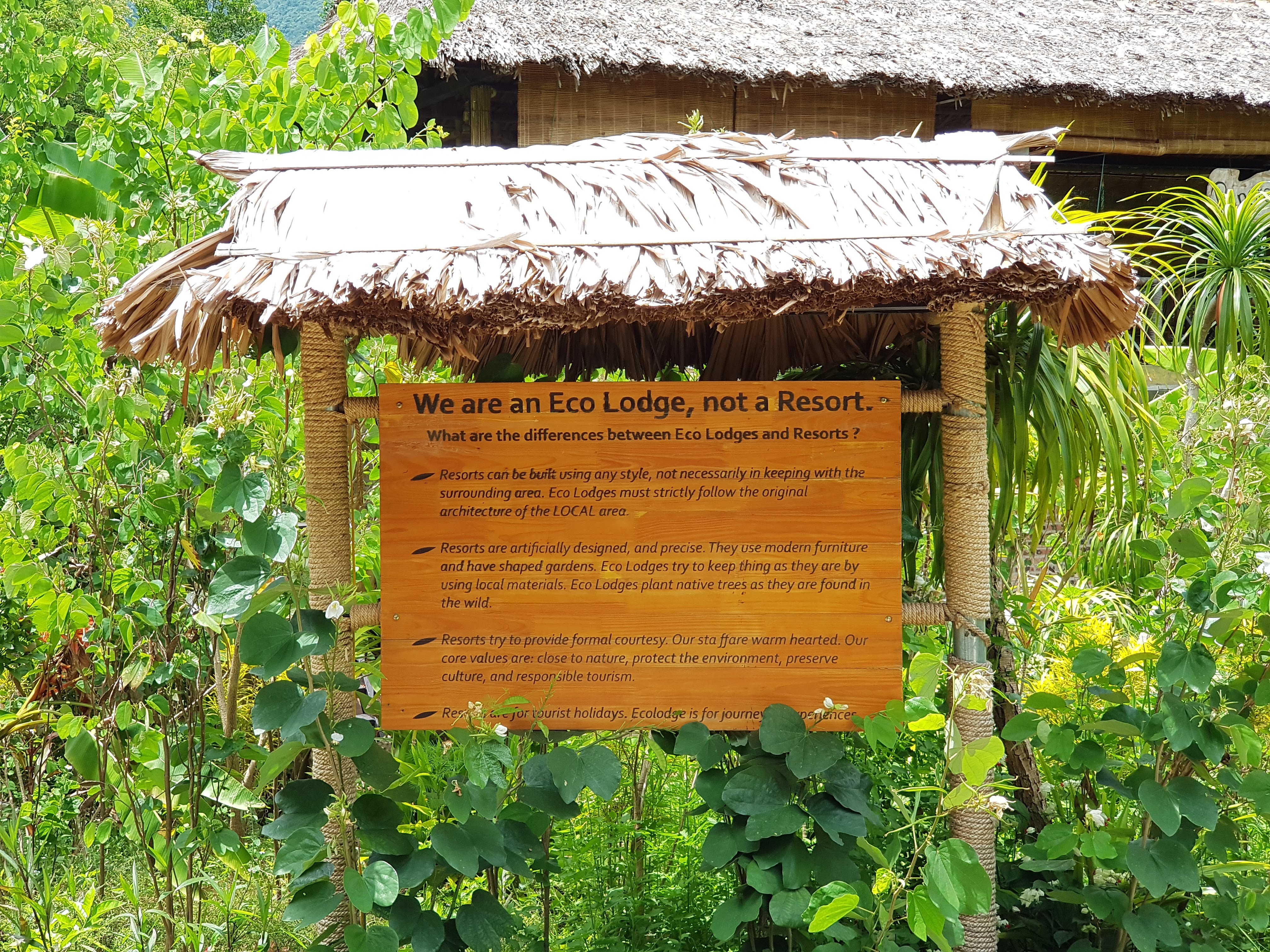 2. Environmental Protection
By taking advantage of eco-friendly practices, Ecolodge can minimize its ecological footprint. Investment in clean energy such as solar power and energy saving lights, secures actions that utilize resources efficiently. By understanding waste processes, Ecolodge can make knowledgable decisions about how we treat and dispose of wastewater and regular trash.
Efforts to continue growing a strong environmental conscience are made through training an environmental protection staff, as well as educating local community members, on topics such as tree planting, litter removal and public property.
3. Cultural Preservation
True ecotourism means caring for nature and considering the people that call that environment home. In order to provide an authentic local experience, Ecolodge offers an extensive menu of traditional cuisine, nightly dance performances, tribal music, and daily activities that honor the life of indigenous communities. Staff wear traditional garments, while interior design integrates crafts and cultural symbols from nearby ethnic minorities. The display and sale of collectibles, unique to the neighboring villages, generates profits that promote the skills and tradition of craftspeople.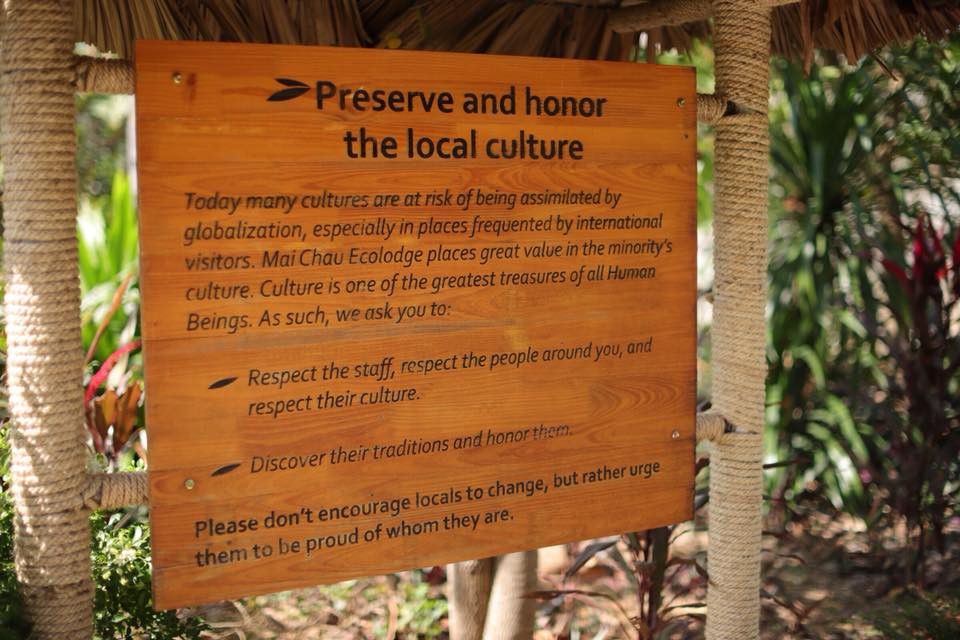 4. Responsible Tourism
Beyond supporting local heritage, Ecolodge also sets up initiatives to directly benefit individuals and families. Over 90 percent of the staff is comprised of native people. Job creation allows residents to rely on a stable income and receive training for new skills.
By assisting students with financial aid and collaborating with schools to teach younger children about environmental sustainability, education has become a cornerstone of Ecolodge. Special programs also fund disadvantaged students.
Other programs are conceived for nature. The lodge serves as a venue for experts and non-government organizations to discuss environmental protection. Ecolodge organizes eco-learning experiences through meetings and events. The publication of an ecological profile shares specifics on investments, processes, procedures and future plans.
Currently operating in Vietnam, Ecolodge upholds the standards set by Mai Chau Ecolodge (Mai Chau town, Hoa Binh province). Since opening in 2014, Ecolodge has been owned and managed by Vietnamese people.
Ecotourism principles are seem in every detail from construction to operation. These elements include the use of green materials, clean energy, the creation of jobs and promotion of healthy living. These factors work together to benefit the people and their home.
Mai Chau Ecolodge also provides information and recommendations to visitors on ecotourism. Guests can appreciate the value of traveling responsibly. Beyond an accommodation, Ecolodge is a form of travel.
Soure: https://news.zing.vn/4-yeu-to-lam-nen-suc-hut-cua-mo-hinh-du-lich-ecolodge-post784894.html
Share This