Mai Chau Ecolodge

The window to Mai Chau
MAI CHAU TOURS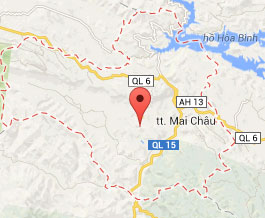 Escaping the big smoke: Where to go this weekend if you're in Hanoi!
Posted date: 3/20/2017 11:26:48 AM
We all love the hustle and bustle of Hanoi, but occasionally we yearn for a little bit of peace and quiet. Not to mention this time of year it's a bit…. bleak, isn't it? So instead of heading down to the local beer hoi this weekend, why not head somewhere quiet outside the city to see what Vietnam has to offer outside of Sa Pa and Ha Long Bay?
Here are my 5 favourite spots that are close enough to get to this weekend for a day or two:
Mai Chau
A rural district of Hoa Binh Province in the North West of Vietnam, Mai Chau is set in the middle of an idyllic valley which seems a world away from Hanoi's crazy streets, all the while being only 140km away. The surrounding villages are inhabited by mainly White Thai and the area is known for brilliant hiking, biking and relaxation. If you really want a little piece of luxury, why not check into somewhere like the Mai Chau Eco Lodge? On it's own private hill in Na Phon village, the lodge consists of 19 bungalows and is only a few minutes walk from the nearest villages - if you want to leave the side of the pool, that is!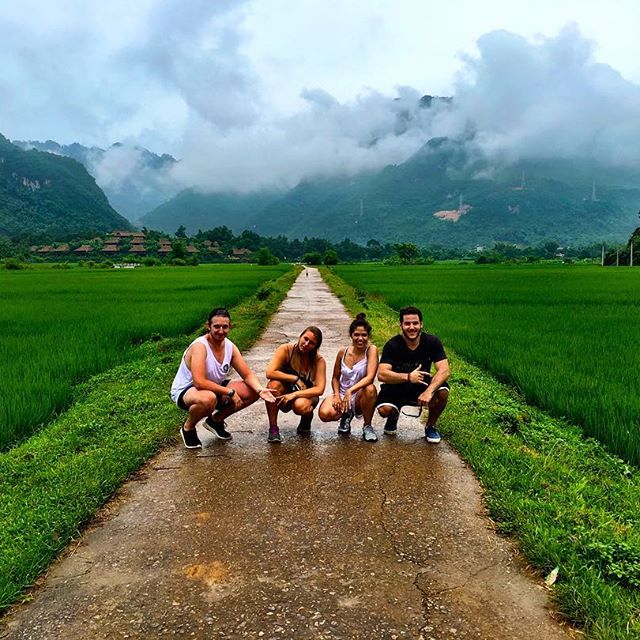 Tam Dao
You can easily get a car or an express bus to Tam Dao, only 80km North West of Hanoi. It's perfect for a day trip or an over night stay to escape the city. It's definitely not a tourist hot-spot, but that doesn't mean it's not filled with great hiking trails and wonderful scenery.
Much cooler than Hanoi, it's a great escape from the heat of the city mid summer and you can spend the day walking in a bamboo forest with an occasional view of the forest below.
Ba Vi National Park
Even closer to Hanoi is the national park, Ba Vi, which luckily is a mere 50km from the city. Although not quite as spectacular as parks like Bach Ma near Hue, if you're looking for a day trip out of Hanoi, Ba Vi offers everything you want. Inside the National Park, Thien Son boasts waterfalls that you can swim in, or if you're into waterslides there's a waterpark too!
The Ba Vi Mountain Range offer incredible views of the surrounding rivers and valley. Most people drive up as far as possible and complete the last part of the journey on foot, but you can hike the whole way if you're feeling energetic.
Thung Nai
110km from Hanoi nestled in the Cao Phong district, Thung Nai is a little more wild and off the beaten track than the other destinations on this list. Situated on the Da River, Thung Nai is surrounded by forests and small villages mainly inhabited by the Muong. You can explore the river which is home to many islands and hills, and has been dubbed the second Ha Long Bay on land. The area is fresh, scenic, and a lot less crowded that it's bigger, sea-side sister.
Perfume Pagoda
If you're looking for spirituality alongside relaxation, the Perfume Pagoda is only 60km southwest Hanoi and the perfect day trip for exploring Buddhist temples and shrines. Follow the ancient pilgrim trail and climb the historic steps built into the karst cliffs that lead up to the pagoda. Although very popular with tourists from Feb-April it's peaceful during other times. An incredibly atmospheric area, you can take some time out here to reflect on your journey both figuratively and literally.
Source: Mai Chau Ecolodge
Share This