Mai Chau Ecolodge

The window to Mai Chau
MAI CHAU TOURS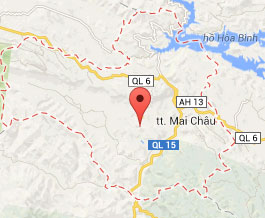 In the middle of the nature
Posted date: 9/14/2017 4:07:11 PM
Mai Chau is a district of Hoa Binh Province, just some 140 km form Hanoi to the west and 60 km from Hoa Binh City. Mai Chau Town is located in the heart of a beautiful valley that is home to Thai ethnic minority and some others.
Situated at high latitudes of Northwest region, Mai Chau is endowed with cool weather all year round and beautiful mountainous landscapes. The residents here are almost ethnic people. Stilt houses bordering both sides of the roads and dotting at the foot of the hill are the eye-catching of Mai Chau.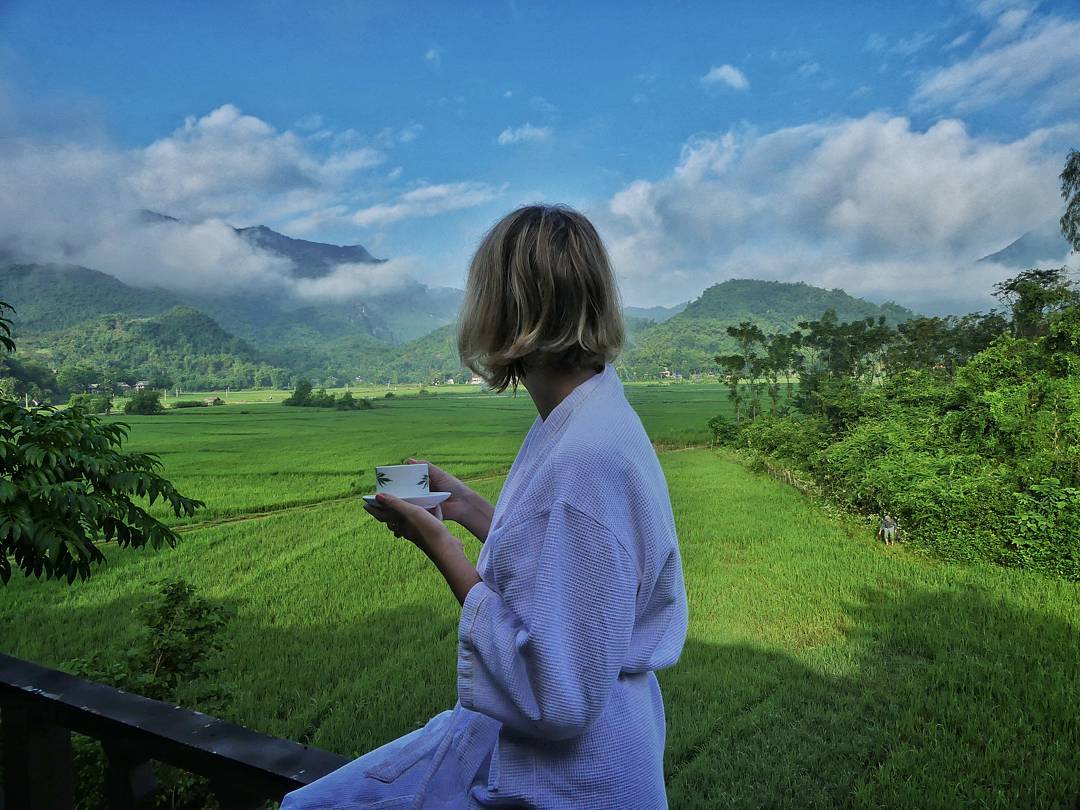 The houses are quite large with palm leaf roofs and polished bamboo-slat floors. The kitchen is located in the center of the house; the cooking as well as the making of the colorful tho cam, the material used by Thai minority to make their clothes, takes place in the kitchen. The windows are large and decorated with patterns. Each house also has a pond to breed fish.
The Thai women are masterful weavers who ensure that there is plenty of traditional – style clothing to buy in the village center. You will see women weaving on looms under or inside their houses in the village. Much of the silk looks similar to that seen in Laos.
The Sunday market brings a lot of people into town. People from different minorities living in the mountains come to Mai Chau market to sell their specific products: honey, bananas, corn, and tho cam made by skilled Thai women. The Sunday market is also an occasion to enjoy traditional Thai dishes and to participate in traditional dances.
While it is possible to do day trips to Mai Chau from Hanoi, it's a long and tiring journey and we recommend staying 2 night in Mai Chau instead. The best way to integrate into local life here is to do a homestay like the one the Mr. Cuong homestay. There are also some pretty cool Ecolodge popping up in Mai Chau, such as the beautiful Mai Chau Ecolodge – complete with spectacular views, an amazing swimming pool, and individual private Eco bungalows
Share This