Mai Chau Ecolodge

The window to Mai Chau
MAI CHAU TOURS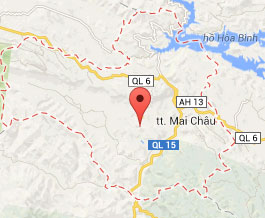 Mai Chau Ecolodge Cuisine
Posted date: 6/15/2017 2:15:38 PM
Mai Chau is known for its beautiful sweeping landscapes and strong local tradition. Less known is its unique fusion of Vietnamese and Thai tribal cuisine. Fully organic and big on taste, the food of the local White Thai people has long been a source of pride for the region. Mai Chau is special in that Thai speciality dishes come together with traditional Vietnamese cooking to create truly distinctive dishes.
Mai Chau Ecolodge celebrates the region's unique cuisine. Our resturant brings together the best local fusion dishes with five star service to give guests an unforgettable dining experience. All of our ingredients are locally sourced and organic. Most of the vegetables and herbs we use are freshly picked from our own garden. In line with local practice we want to our food to be as fresh and healthy as possible. We ensure all the food we serve at our resturant is organic and nutritious so our guests feel great after every meal.
Our hilltop resturant sits at the central peak of the Ecolodge village. Its elevation showcases Mai Chau's breathtaking views right at the table. Those seeking dinner with a view will certainly not be disappointed here. Northwest Vietnam is know for its spectacular scenery but this is rarely matched by such luxury and fine dining as is available in Mai Chau.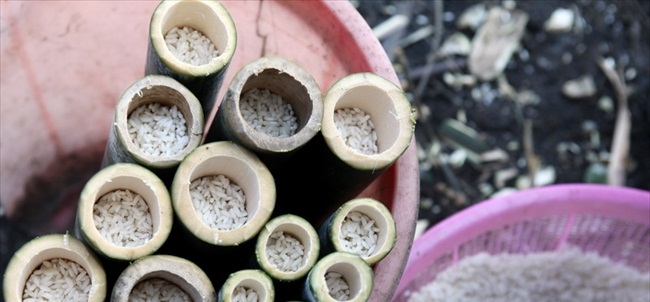 If you want to experience an authentic twist on Asia's favorite foodstuff, Mai Chau Resturant's bamboo cooked rice is one of the finest ways to enjoy the staple. Hòa Bình province is famous for its extremely soft and aromatic upland glutinous rice. It is soaked overnight to soften it and then mixed with sliced coconut meat. The rice is then packed tightly into freshly cut bamboo tubes, wrapped in cane or banana leaves and grilled for two hours on an open wooden stove. When cooked the fresh bamboo is split and the white rice is unwrapped, revealing its unique aroma. Hòa Bình speciality bamboo rice has a surprisingly complex flavor that will leave you amazed. Mai Chau's bamboo rice will ensure you never see the white stuff in the same way again.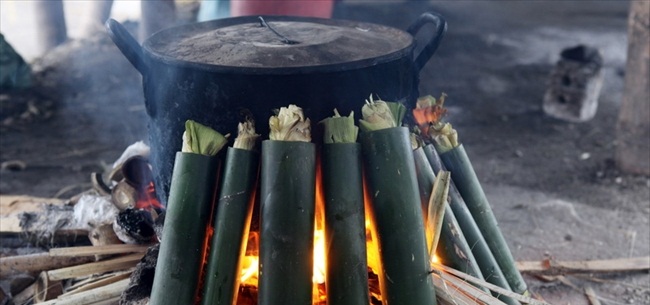 Continue...
Share This