Mai Chau Ecolodge

The window to Mai Chau
MAI CHAU TOURS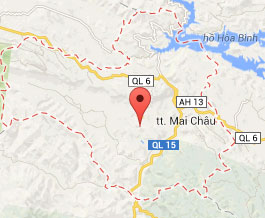 Mai Chau Ecolodge - The Beautiful Old Village
Posted date: 11/13/2018 4:13:19 PM
It is no surprise that Mai Chau is praised as "the quietest cloud in Vietnam." The stunning scenery and fresh air attract tourists from near and far. Hemmed in by hills, Mai Chau Ecolodge is an ancient "tranquil village," the most suitable stop for visitors looking for an escape from the urban bustle.
Located in Hoa Binh province, Ecolodge is hidden deep in the idyllic Mai Chau valley, only 135 km northwest of Hanoi. Mai Chau Ecolodge is a dream, situated between majestic mountains and lush rice paddies.
Leave the chaos of modern living and experience true serenity. Mai Chau Ecolodge is the epitome of peaceful. You can't hear the noise of an engine or a horn, only the calm gestures of nature. One special feature of Ecolodge is that there is no TVsand no bright street lights.Thousands of meters high, you are secluded in the landscape, gazing down a lush field.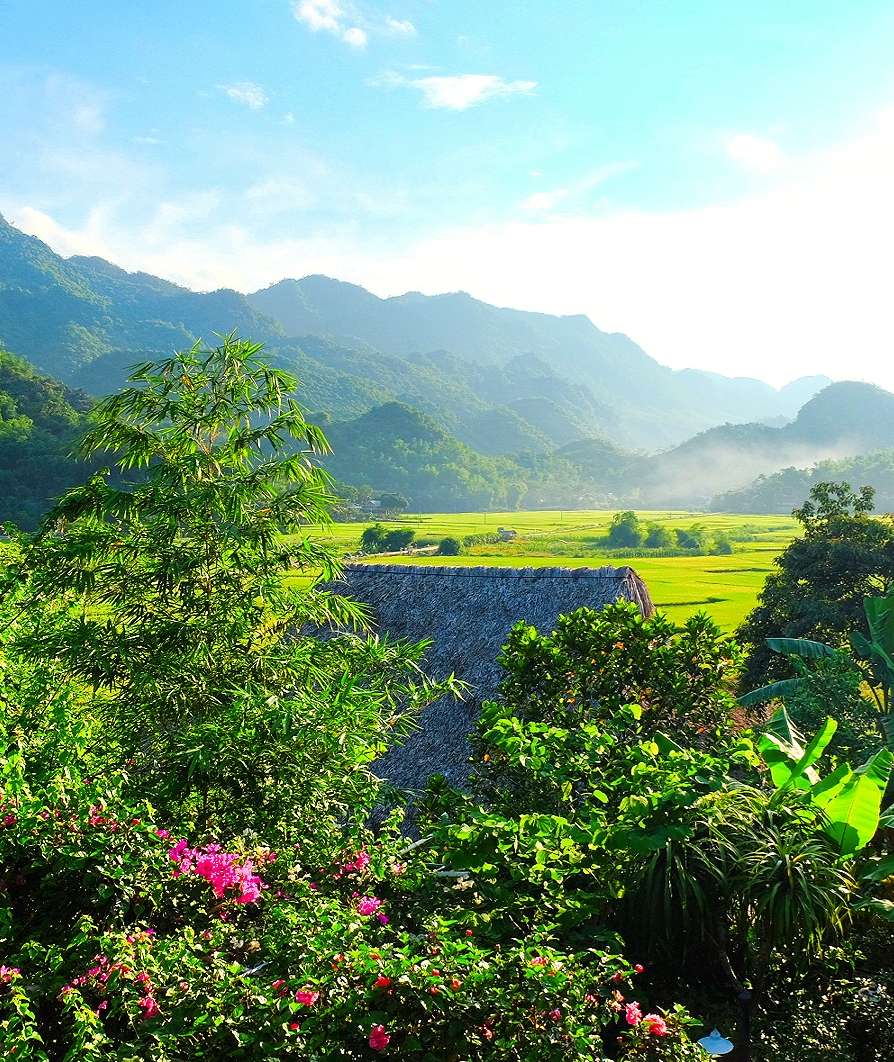 On site, indigenous plants, trees and flowers, flourish. These elements of nature beautifully symbolize the harmony that an ecolodge protects.
This is considered the "green"place. Without smoke or cars, the environment is clean and pure.
A nearby village also offers Phong Lan Restaurant, a place for diners to enjoy traditional tribal cuisine.
Mai Chau is home to several ethic minorities. As the largest community, Thai culture provides inspiration for Ecolodge architecture, decor and performances.
People in this ancient area carry a strong respect for a quiet, peaceful life. When you visit the villages, make sure to respect the charming culture.
Information for You:
From the Hanoi Opera House, a shuttle bus departs at 8 a.m. daily
Mai Chau offers a convenient tram system.
Mai Chau Ecolodge
T: +84-24 3221 6726/ 0901 763 838 | E: sales.corp@maichau.ecolodge.asia
A: Na Thia Village, Na Phon Commune, Mai Chau District, Hoa Binh Province, Vietnam(135km - 3 hours drive from Hanoi)
Share This