Mai Chau Ecolodge

The window to Mai Chau
MAI CHAU TOURS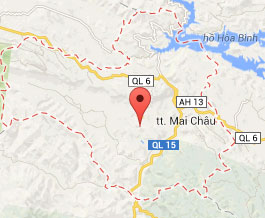 Untouched if you not travelling
Posted date: 7/8/2017 9:57:02 AM
It was an a bit late departure than our schedule from Hanoi, it promised that it would be very hot as of the high and white cloud in the sky. My dearest colleagues and I were excited to start North West inspection, a short biking in Mai Chau and a short trek in Mu Cang Chai and Sapa, well known for its clean air, beautiful scenery and minority people. Leaving the city behind, we travelled along the major highway for about 2 hours, watching the scenery change from busy streets into lush green fields. Skipping a short coffee stop as usual, we decided to continue to Mai Chau and a Thai minority village for lunch.
A delicious lunch was prepared by Cuong's family, owner of the restaurant in Van. After a few photos and autographs, we took a short biking around the village and saw the local Thai handicrafts.
The next day we were woken up very early to prepare for our long journey to Nghia Lo, 320 km far from Mai Chau Town. Up and down the mountain continuously, some my colleague had wheeling sensation. But finnaly we reached Muong Lo Nghia Lo in safe. Mường Lò rice field which is the second largest rice field in the North West of Vietnam, there were farmers working on the fields and I could feel good smell of the rice. On next day travel to Mu Cang Chai, our feeling was definetly: the terraced rice paddy-fields in this region are the most beautiful ones in Vietnam. We spent time on cooking with host- an unforgettable experience in my life. They still cooked food by wood, not by gas as our did in city. The flavor of kitchen 'smoke made our eyes stung but it's fine. We were going to familiar with it only half an hours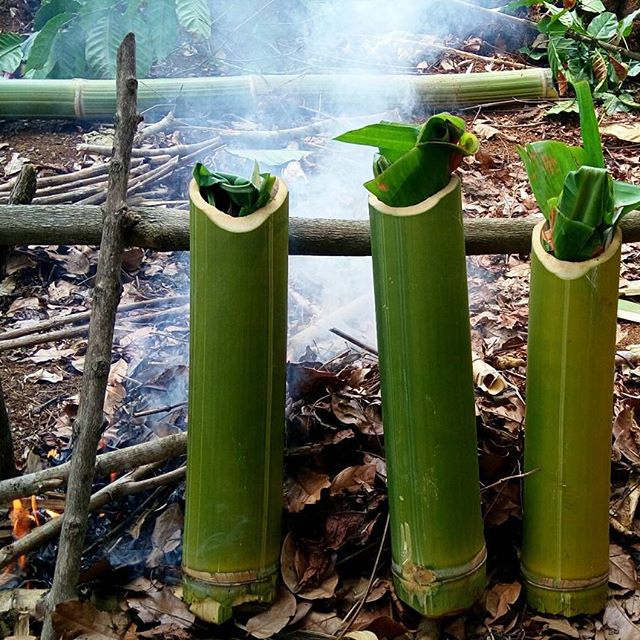 The last destination in our itinerary is Sapa and Bac Ha. It must be said that these place is too famous for tourist that they cannot skip 2 place whenever they visit Vietnam. The harmonic rhythm among the great mountains of Sapa. Climbing up the paddy fields to lay back and relax with the paranomic view that you will never forget. Sapa is located in the north of Vietnam and in the middle of the breaktaking landscapes. It's not only one of the most beautiful places in Vietnam but in Asia also. With ethnic cultures and bracing mountain air, it's a magical combination of landscapes. Sapa is well- known by mountainous and valleys, the remote villages of diffirent minorities as Black H'mong and the Red Dzao…The excellent areas for trekking. If Sapa us famous for its landscape, Bac Ha Market is famous for colorful market held by every Sunday. It's not only the trading center but it's also the place for couples, friends and relatives. That's quite interesting custom that I have ever heard about this market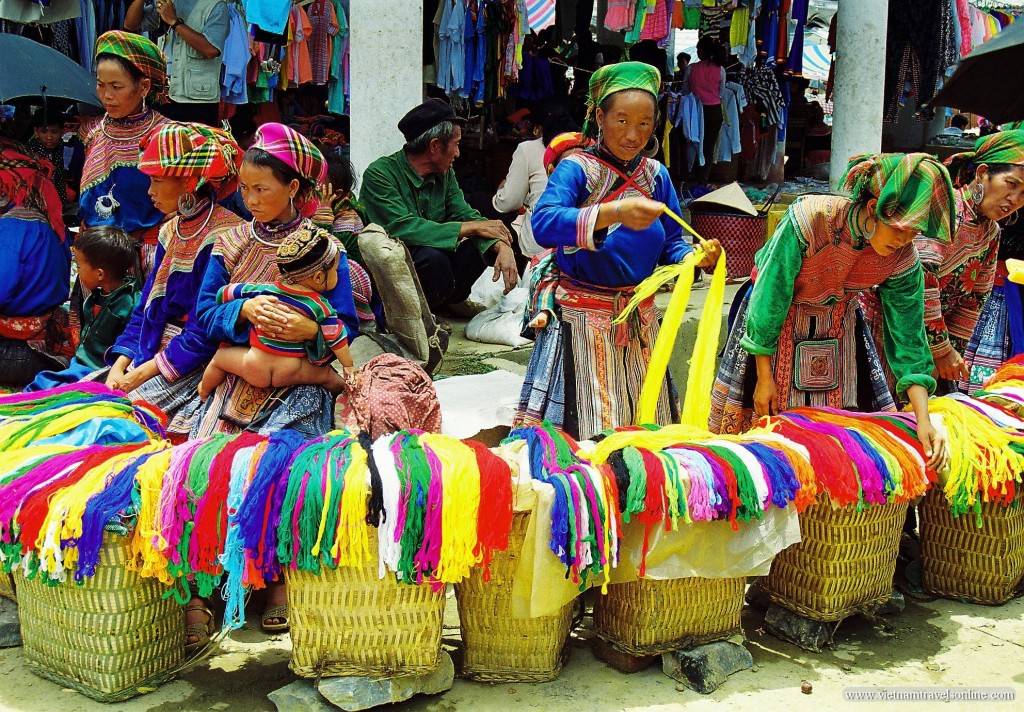 Finished our trip more than 01 week, my emotions intact on the majestic landscapes of Sapa, the bewitching beautiful terraces ò Mu Cang Chai, very friendly people of ethnic minorities Speak out is not enough, let go on experiences by your own eyes and feeling!
Share This