Mai Chau Ecolodge

The window to Mai Chau
MAI CHAU TOURS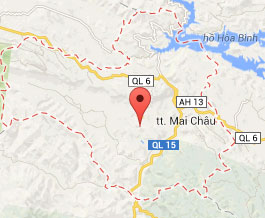 We Are Upgrading To Serve You Better
Posted date: 5/9/2017 10:51:12 AM
Providing our guests the upmost attentive service has always been our motto and our on- going commission, it is therefore with great pleasure to announce to you that we will be undergoing the swimming pool and the private plunge pool renovation
Renovation Schedule
Swimming pool: be undergoing renovation from May 21st - May 31st, 2017. During the renovation period, swimming pool is still open and guests will be invited to enjoy as usual
Private plunge pool: be undergoing renovation from

June 1st – June 20th

. Suite & President Room will be closed during that period.
Mai Chau Ecolodge remains a preferred choice of many families and business travellers alike, these renovations will allow us to provide the very best Eco-accommodation experience to our valued guests.
We will contact you soon if you have any booking with Mai Chau Ecolodge during this period. We appreciate your strong support to relocate booking(s) with our assistance.
During the maintenance period, we apologize for any inconvenience and offer our sincere thanks for your kind patience and support
Yours sincerely,
The Management
Mai Chau Ecolodge
Share This